Last update: 25/11 2017

This is a Google translatin of the original text that can be found here on the FAS forum

Ryl Sergey:

I designed, manufactured and tested two shut-off systems, one is mounted on the back cover of the engine and is designed to work on "detachment", the other to stop the engine at the request of the pilot (I'm going to use it only in training, because during the battle and stopping the engine is not desirable).

The main parts are made on a 3D printer. The weight of the shut-off is on average 5.5 grams.

Cut-off to stop at the request of the pilot is easily dismantled from the model, or the supply hose is started bypassing the cut-off. IT works from a pilot breakthrough. Shut-off "on detachment(fly-away)" works from centrifugal force, the executive mechanism - "water tap" (depressurization of the crankcase).

The hole in the back cover is 6 mm in diameter. At detachment, the engine stops for 0.6 seconds, if during the battle the cords briefly sag and then the tension appears, the engine "hangs" and continues to operate in the same mode. As can be seen from the photo, the Shut-off is protected as much as possible by the motor.

Shut-off can be mounted on the rear cover of any engine (in this case on the "Buran").

Any questions related to commerce please ask by e-mail: ril62@mail.ru, I will answer all.





See also the Roy Glenn Kill Valve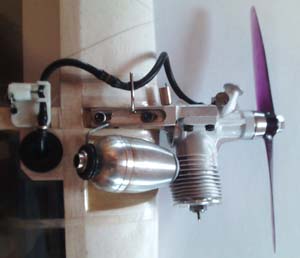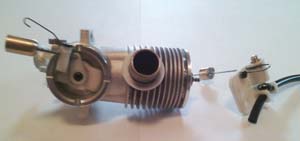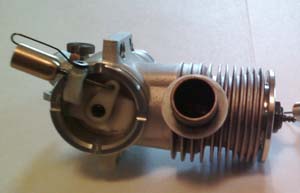 Shut-off with kill valve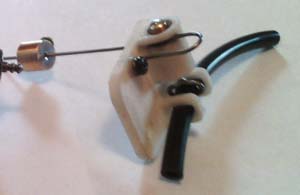 Cut-off for stop at will