eCombat

Combat with electro powered models has started!

Electro Combat (or just eCombat) got a kick-start at the combined seminar, workshop and competition in Munich. The meeting were arranged by Lothar Hentschel and had participant from Germany, Austria, Denmark, Holland and USA

At the seminar both Lothar Hentschel and Mark Rudner made a presentation of their work on electric combat.

Here are the two talks on YouTube:





Download the paper from Marks presentation (pdf)

A eCombat competition with 8 pilots was flown saturday
Here is the final between Peter Rückel and André Bertelsen



Noise was measured on a model after a match



Saturday night the official start of eCombat was declared in the local beer garden


Links:
Munich Control Line Team
Background info by Lothar Hentschel
Mark Rudner F2D News - April 2013
Mark Rudner's F2D News Archive
E-Combat Kick Off-Meeting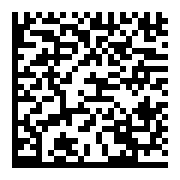 Link to this page




E-Combat Workshop,
Competition and Rule
Kick-Off-Meeting
5-6-7/7 2013

Invitation

Sportschule Oberhaching
Munich, Germany



E-Combat-Questionaire (xls)

Please, return the questionnaire to
team -at- control-line-team.de


Paper to kick-start
the debate on eCombat
by Henning Forbech


Join the debate:
Barton
Combat-I
Fesselflug-Forum
FAS (Russian)
Translate with Google





eCombat competition
in Denmark 2014: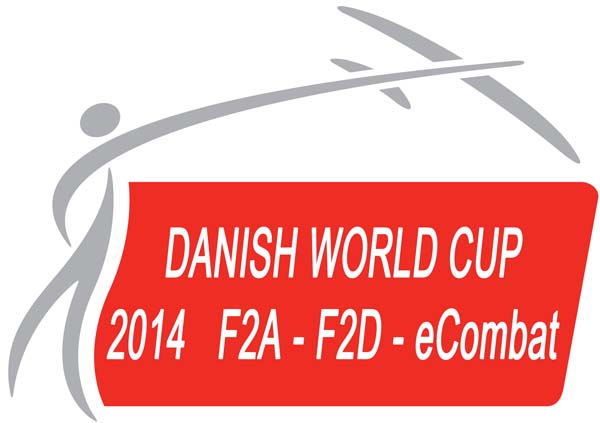 Workshop report

By Lothar Hentschel

Dear E-Combat pilots and enthusiasts,

The Workshop was some time ago, but nevertheless I would like to send you the report which was completely and pretty over-worked by Mark:

Our Kick-Off-Meeting, with workshop and competition, was a big success. Due to the much lower noise level as compared with F2D models, we were allowed to use and enjoy the incredible infrastructure of a Bavarian sport training center just south of Munich. Participants enjoyed hotel-like full room and board service, directly on site.

In preparation for the workshop, we announced our plans via online forums and sent out a questionnaire for input from interested pilots who would not able to meet the workshop. In total, 15 people from Germany, Austria, Netherlands, Denmark and USA participated at the workshop. On Saturday, we began with two presentations (videos available online at F2D.dk) about the integration of the electric powertrains into F2D models, the advantages and challenges associated with E-Combat, and the technical potential of motors, controllers, batteries and throttle control. In the competition that followed, we demonstrated exciting E-Combat matches, with speed and action in some cases rivaling that of F2D. Interestingly, four out of the nine participating pilots were former F2D pilots, who were "reactivated" by the possibilities embodied by electric flight.

Sunday's discussion of future prospects for E-Combat competitions was positively inspired by the experiences and observations made at Saturday's competition. We took the very constructive replies of the questionnaire and the concerns expressed by some F2D pilots into careful consideration. The workshop participants unanimously agreed on the following plan for moving forward. Rather than making a hasty proposal to CIAM, which could have widespread unintended consequences and would make future refinements much more difficult, we prepared a flexible set of guidelines for the international community to consider in setting up E-Combat competitions in the next 2 years. The guidelines include technical specifications, which are intended to help gently guide the development of E-Combat technology towards a standard of performance that matches that of current F2D models, with reduced noise at a level compatible with flying in urban/suburban areas. For ease of verification on-site, and to place a minimal amount of restrictions on research and development, the framework specifies only weight limits for the motor and ready to fly model (with battery), as well as an RPM limit to keep propeller noise in check. We have also included a variety of ideas for the organization and running of E-Combat contests, including alternative match procedures and scoring schemes.

The coming two years are meant to be an exploratory period, in which we hope E-Combat contests will be held by various groups around the world, using the guidelines as inspiration. We seek to promote an open dialogue among all E-Combat enthusiasts, where experiences and observations will continue to be shared. Feedback after every E-Combat contest should be discussed, and the guidelines updated accordingly to account for new findings, including potential issues of safety and technical specifications for keeping an even playing field. After the two year period, we will meet again for a new workshop to discuss the developments over this time, and to evaluate the best path forward. In particular, at that time we may reassess the question of whether to seek integration of electric power into F2D, or to create a separate class within CIAM.

We look forward to increasing growth in the numbers of new E-Combat pilots and competitions in the future, and to the feedback that will come as more and more activity takes place. Happy flying to all!



Proposal from the Workshop:
eCombat Rules: (pdf)


From the proposal:

The electric motor should have a maximum weight of 150 g. As electric motor are considered all parts which are needed to get a complete running unit including electrical wires or connectors, reduction gear and the prop drive with its screws or nuts.

Maximum rotational speed of the propeller should not exceed 20000 rpm (measured at full throttle on ground with the same setup as in flight)

Maximum voltage of the electric power supply is 42 Volt off load.

Maximum weight of the model airplane ready to fly is 625 g.

Minimum weight of the empty model airplane (ready to fly without battery) is 400 g.

2,4 GHz RC gear is allowed for throttle control. During Combat the throttle must be constant.