F2D Combat Rules
Tools for reducing the size of venturi and muffler
By Henning Forbech - Last update: 26/2 2011


---
2011 Rules: New!
The proposal for 2011 rules brings two important changes on venturi and mufflers:
The muffler outlet must be 6 mm (to be checked with a 6.05 mm plug gauge)
The venture remain 4 mm but only the simple 4.05 mm plug gauge will be used for verification
The muffler outlet is reduced to reduce the noise. The reduction from 8 mm to 6 mm will probably reduce the noise by 5 dB(A). See the experiments on venturi, muffler and noise level made by Loet Wakkerman back in 2002.
The speed drop will probably be 1000-1500 RPM or 1-1.5 sec./10 laps.

You can reduce the outlet of your muffler with a crimp tool. More info.

A simple way to see how much your engine will drop in RPM is to reduce the muffler outlet area on a running engine. You can do this by placing a restrictor e.g. a screwdriver in the muffler outlet. A 5.3 mm restrictor in the 8 mm outlet will give the same outlet area as a 6 mm outlet.

Inspiration from other classes with noise problems:
A documents containing information Silencer Implementation in F3D RC Pylon Racing




---
2008 World Champs:
Oversize venturi intake openings and mufflers outlet was a big issue at the World Champs in France, 2008.
To solve this problem I made a set of tools to reduce the size of the venturi and mufflers.
I normally brings these tools to competitions. If you have a problem with an over size muffler or venturi you are welcome to contact me.



---
Muffler:
The ring around the muffler outlet is pressed to reduce the diameter of the outlet hole. This technique is "brute force" but it is easy to do and quite harmless to the engine.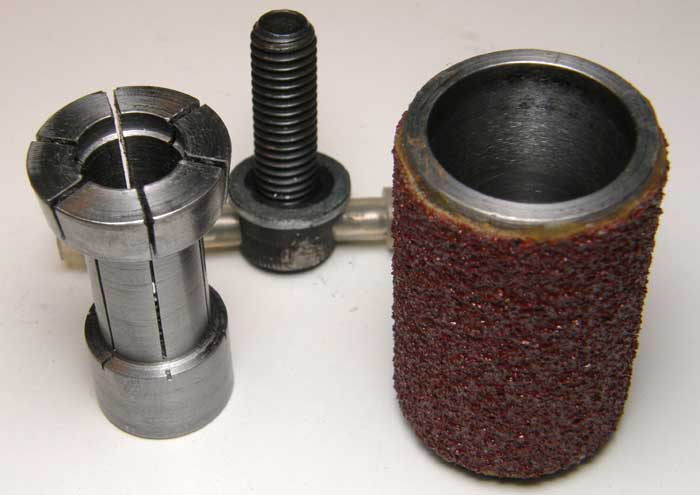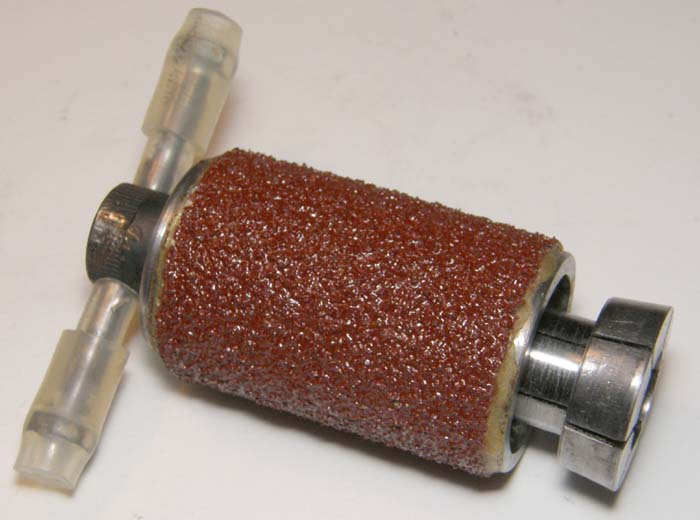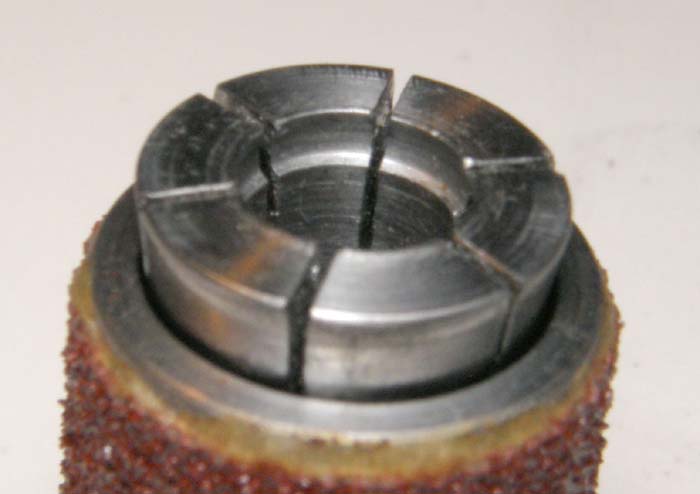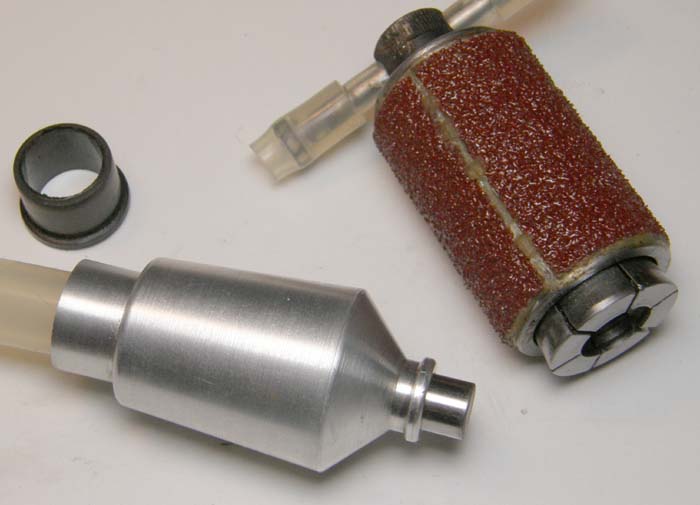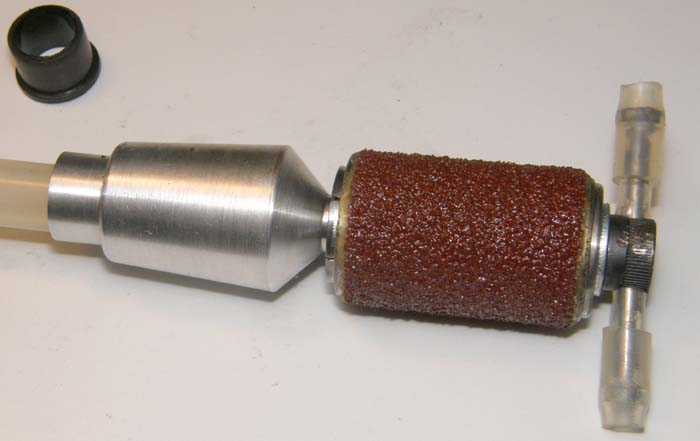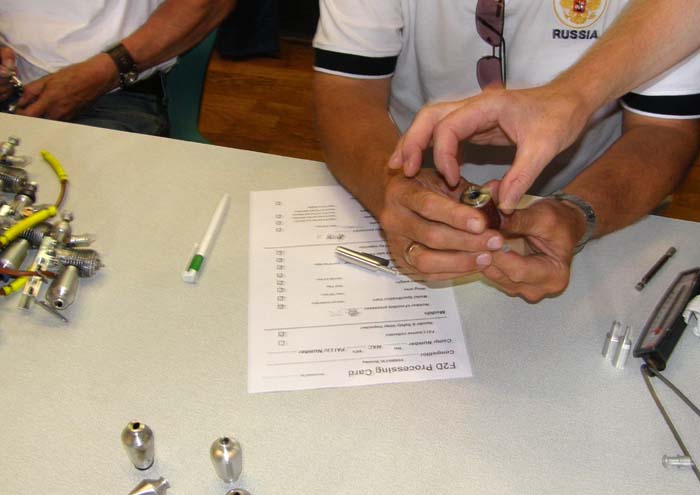 Processing at the World Champs in France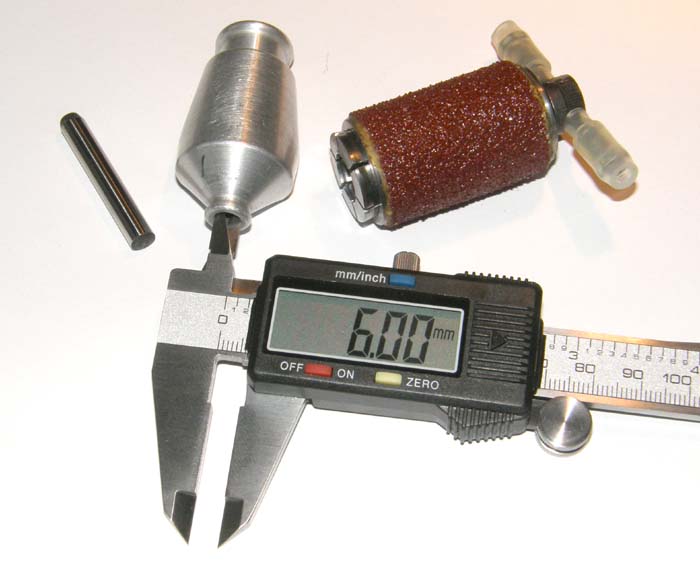 With this simple tool it is possible to reduce the outlet from 8 to 6 mm. The muffler is a standard Fora muffler.
More info on noise reduction and new muffler design.

26/2 2011 Update: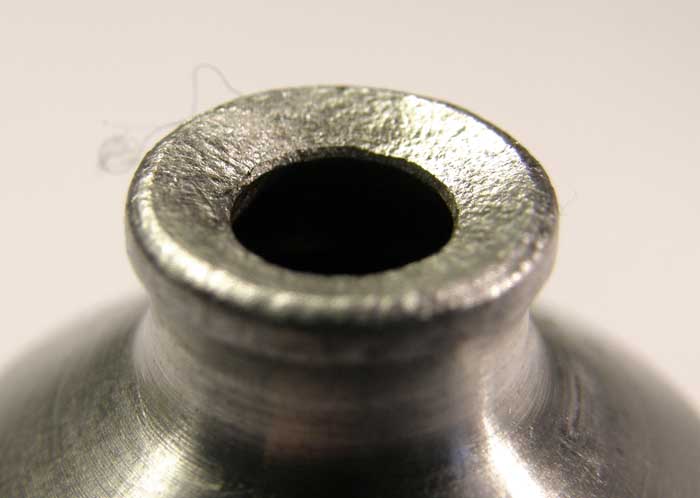 After the muffler have been squished down from 8 mm to 6 mm the exit will have a strong deformation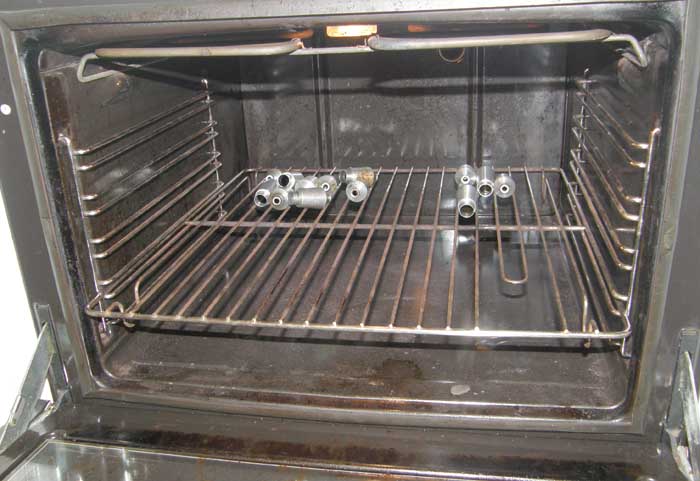 To release some of the stress the mufflers are heated to 200 C°
I'm not sure if it makes any difference but it is easy to do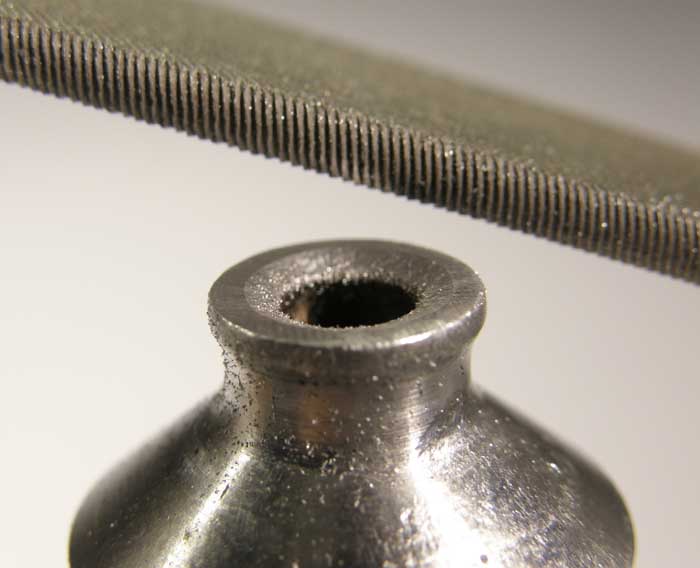 The rear end of the muffler is reworked with a file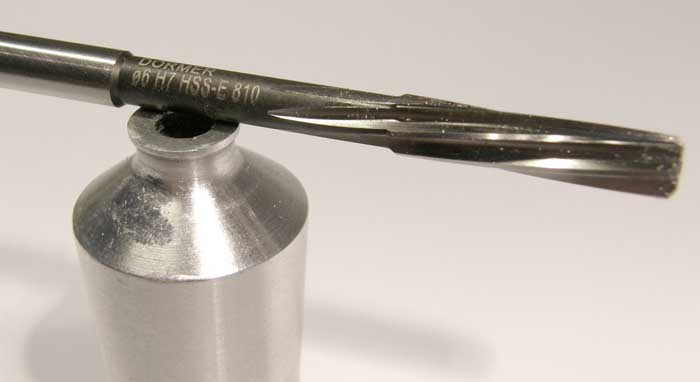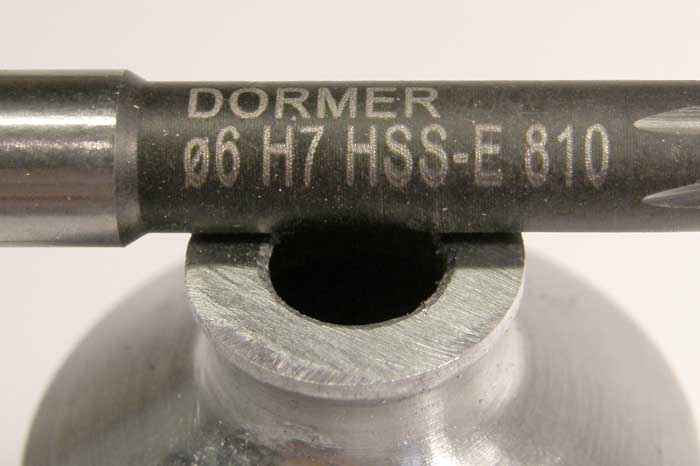 The hole is made with an ø6 H7 reamer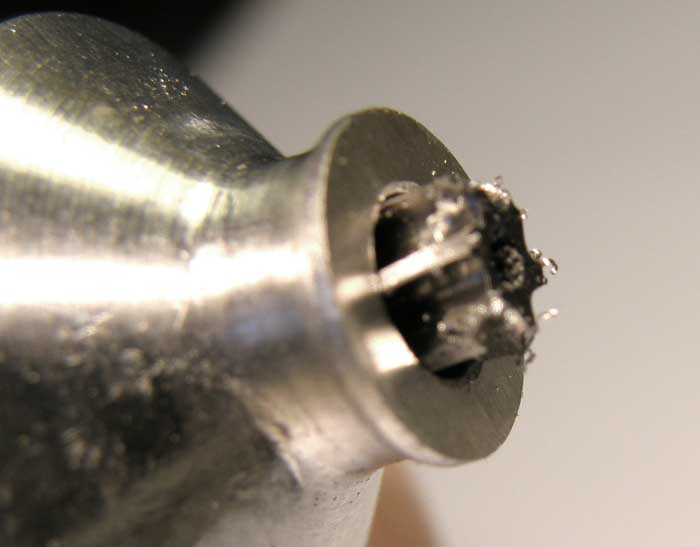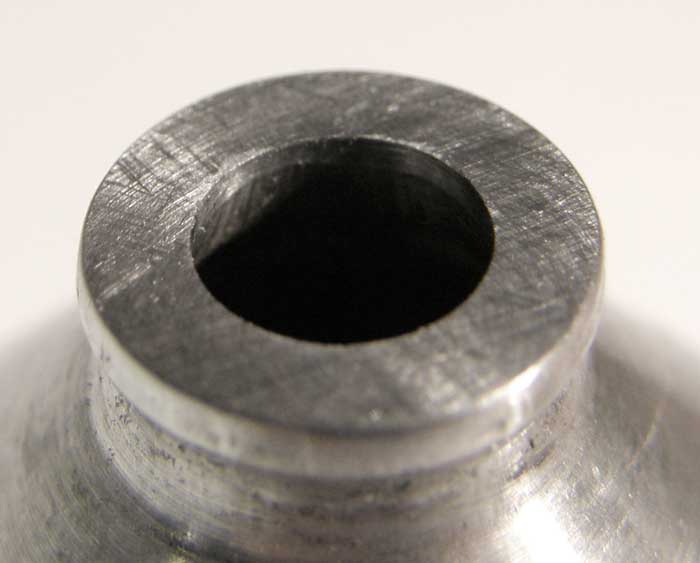 Ready to fly under the 2011 rules !!!
---
Venturi: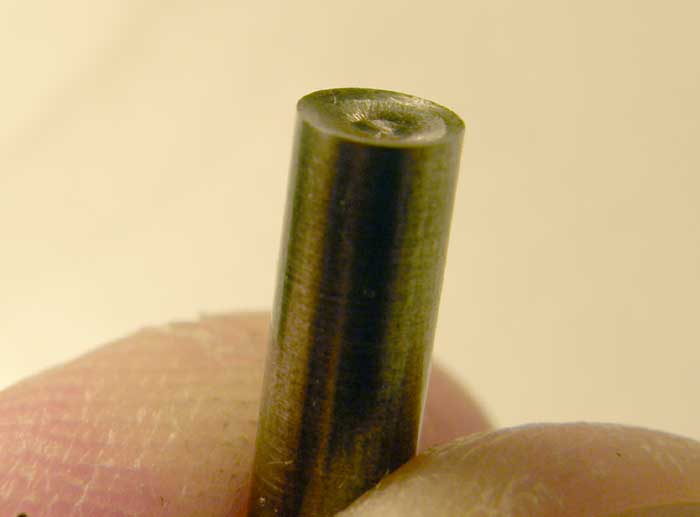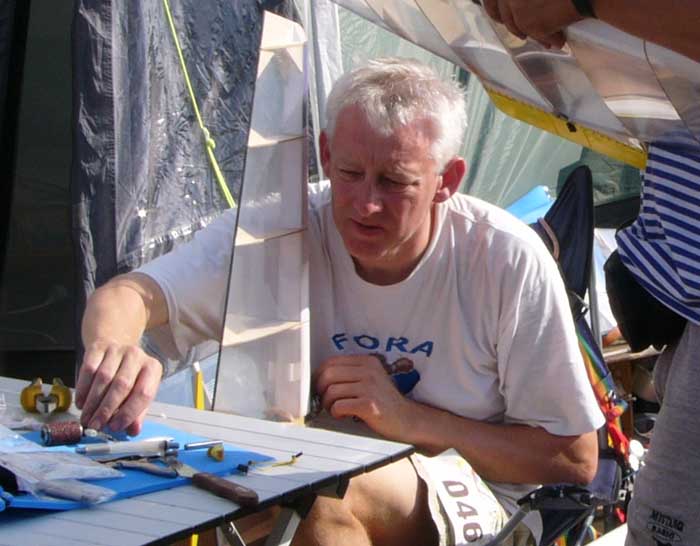 Venturi "reductions" in France, 2008